The views and opinions expressed here are solely those of the author and do not necessarily reflect the views of CURATION. Every investment and trading move involves risk. You should conduct your own research when making a decision.
Current Market Price @CryptoCompare
---
Bitcoin Price Analysis: Is The Surge To $8,800 Dependent On Overcoming $8,400 Zone? [coingape.com]
The granddaddy of cryptocurrencies is exchanging hands at $8,295. Bitcoin has made $8,300 the latest pivotal level. At the same time, the movement to the upside is capped under $8,400. Moreover, the price is trading below the 100 Exponential Moving Average (EMA). Correction above the EMA would give Bitcoin the much-needed boost to clear the resistance at $8,400.
Bitcoin Price about to Drop to New Lows, Traders Believe [u.today]
After the Bitcoin price declined from slightly under $11,000 and lost over a thousand dollars within a few hours recently, it has so far recovered to the level of $8,334 and has been holding around that point, as per CoinMarketCap. Many optimists are expecting the BTC price to surge soon and at least regain the ATH achieved in late 2017. However, some crypto traders believe that the bears are about to gain control of the Bitcoin market.
Nasdaq Lists AI-Powered Crypto Index for Top 100 Coins [cointelegraph.com]
The world's second-largest stock exchange, Nasdaq, has listed the AI-powered CIX100 index created by crypto data provider Cryptoindex. The news was revealed in a press release shared with Cointelegraph on Oct. 15. CIX100 is a crypto market benchmark that analyzes uses a neural network algorithm to analyze data for the top 100 cryptocurrencies, taking into account over 200 factors. Reportedly designed to exclude coins with fake volumes and rankings, the "human-free" tool targets both industry newcomers and professional investors. According to the press release, the data is derived from the nine largest cryptocurrency exchanges globally and factors in the results of millions of trades alongside news releases and social media data.
Asia is Establishing Itself as a Cryptocurrency Marketforce Super Power [btcmanager.com]
Whilst it's true that the United States is the single largest country in terms of exchange-based purchasing volume, China has surged past them in terms of over-the-counter (OTC) Bitcoin and Tether trading volume. Ignoring Asia as one of the frontlines of crypto is no longer viable. According to Bloomberg, the continent accounts for nearly 90 percent of cryptocurrency futures and options traded, October 14, 2019
Large Investors' Interest in Bitcoin Futures Is Growing, Says CME [cryptoglobe.com]
According to CoinDesk, the exchange revealed through a statement that the number of open contracts is up 61% since last year thanks to growing demand from intuitional investors. The number of outstanding positions rose to 4,629 contracts from 2,873 in the third quarter of last year. CME added the volume is up 10% from the same period last year, and that institutional flow has been remaining strong.
Libra Association Claims It Has 180 Candidates to Join the Row of Its Members [coinspeaker.com]
After it seemed all the big-ones were leaving Facebook's backed cryptocurrency, it seems it still has its faithful believers. On Monday, in Geneva, Switzerland, 21 associations agreed to sign the Libra Association charter at last. The Libra Association named its board of directors as well a decision about people who will sit at the executive chairs. The first chair will be, as expected, Calibra's CEO David Marcus who named 4 more people as his board fellows.
Grayscale Scores Regulatory Approval by FINRA to Launch Cryptocurrency Large Cap Index Fund [crypto-economy.com]
Cryptocurrency derivatives broker Grayscale has secured regulatory approval from the US Financial Industry Regulatory Authority (FINRA) – one of the three major financial regulators – to launch a fund tracking the price of the large-cap cryptocurrencies accounting for at least 70% of the digital asset market. XRP, Litecoin and Bitcoin Cash also make the cut at least for the launch product. Dubbed the Grayscale Digital Large Cap (GDLC) fund, the new product will be traded on over the counter markets under the symbol GDLCF.
Bitcoin cues up for a 23% or higher pump in the next 48 hours [ambcrypto.com]
Bitcoin, coincidentally, faced a dreadful drop of 20% after the launch of Bakkt, with Bitcoin falling to as low as $7,714 on Bitstamp exchange. The repercussions of this drop caused it to go below the 200-day moving average, a development which is considered a bearish signal. Bitcoin has slowly started making higher highs since hitting that low point and was trading at $8,300, at the time of writing. At the same time, BTC dominance has also fallen to 66% from 70%, providing alts some breathing room.
Analyst Eyes 10% Bitcoin Price Expansion as Volatility Creeps Closer [newsbtc.com]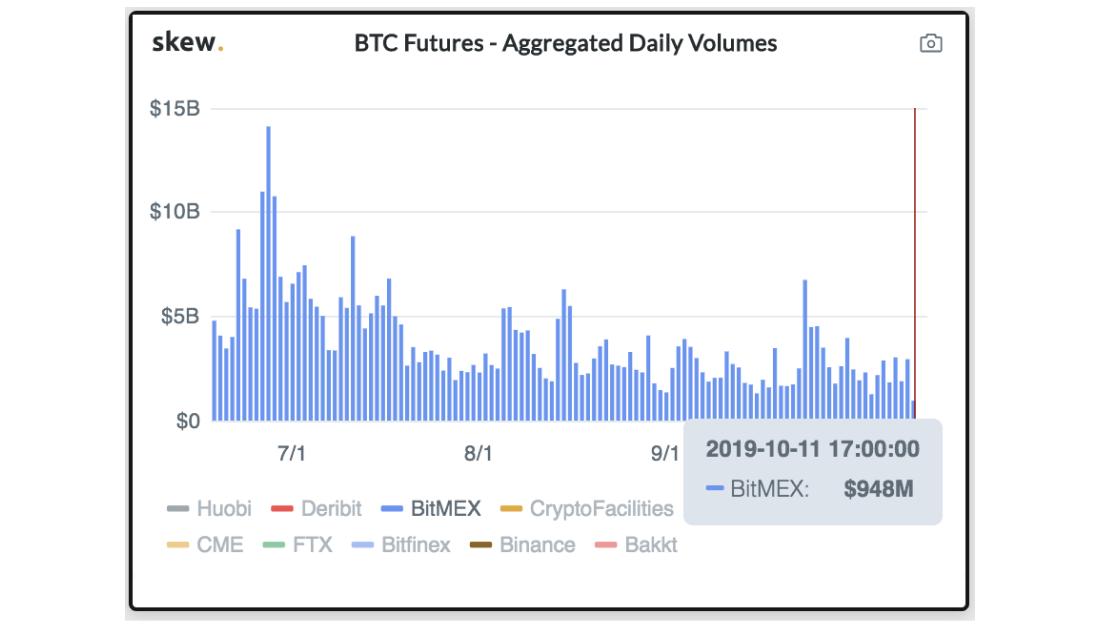 If you've followed the price of Bitcoin (BTC) at all over the past few weeks, you know there is a large lack of volatility. In fact, for the past 20-odd days, the leading cryptocurrency has been stuck in an effectively 8% range — something that doesn't happen all too often. This likely leaves you wondering — what comes next for the cryptocurrency market? More sideways price action or a spike? Apparently, it's the latter
BITCOIN MINERS PREPARE FOR 18 MILLIONTH COIN AS JUST 14% OF SUPPLY REMAINS [bitcoinist.com]
Therefore, although 85% of the total supply of 21 million BTC has entered the market since 2009, the remainder will take much longer. As Bitcoinist reported, even after the mining phase on Bitcoin ends, it is unlikely more than around 75% of the supply will be available. Users have already lost access to a chunk of the 17.92 million coins. Depending on the methodology, researchers believe these lost coins make up around 20% of the supply.
Bitcoin Sees Little Price Boost From Long-Term Bull Cross [coindesk.com]
Bitcoin continues to trade flat despite a bullish crossover of the 100- and 200-period moving averages on the three-day chart – a lagging indicator.
BTC may lack clear directional bias for the next few weeks, historical data indicates.
Daily and 4-hour charts continue to call a drop to recent lows below $7,800.
A break above the 200-day moving average at $8,739 is needed to invalidate the bearish case.
Bakkt Bitcoin Futures Volume Flounders After Hitting All-Time High [altcoin.media]
The ongoing rollercoaster that is Bakkt's physically-settled Bitcoin futures contracts continues to sway sporadically. The volume of contracts has yet to ignite, as many had predicted before its launch. Ever since reaching its all-time high of 224 contracts traded in one day, it has been in a downward trend. Bakkt began its trading with a cautious start — which was unexpected after the immense hype surrounding the new institutional tool for investors to bridge the gap into cryptocurrency launched. However, it was expressed by some commentators that it would be a gradual climb.
The Rise and Fall of Cryptocurrency Exchanges [thebitcoinnews.com]
Despite the cryptocurrency ecosystem thriving by all accounts, with development work, increased global adoption, the launch of Bakkt physically settled futures, and other integrations at institutional and retail level, not everything is on the up. Trading volumes on the leading exchanges have dropped significantly, with Binance and Coinbase at six-month lows. Following June, when the BTC price briefly spiked, volumes have dropped 60%.
IMF Forecast Triggers Fears of Global Economy at Brink of Recession [ccn.com]
The belief that there will be a recession next year has been finding a lot of takers of late. Prominent economists and investors believe that a recession could arrive as soon as next year, and the International Monetary Fund (IMF) looks all set to add to that gloom, according to a Bloomberg report. Bloomberg reports that the new IMF chief Kristalina Georgieva is worried that the slowdown in global economic growth could spread.
---
[광고]