The views and opinions expressed here are solely those of the author and do not necessarily reflect the views of CURATION. Every investment and trading move involves risk. You should conduct your own research when making a decision.
Current Market Price @CryptoCompare
---
Bitcoin Price Dips Below $9,200 After Rejection by $9,500 Resistance [cointelegraph.com]
Data from Coin360 showed BTC/USD continuing its ranging behavior with $9,000 as support on Sunday. At press time, the pair traded around $9,120, having fallen around 2% in the past 24 hours. On Friday, the situation looked more bullish. After languishing near the bottom of its range, Bitcoin managed a run-up to $9,380 during Saturday before abandoning its position and heading downwards once more.
Institutions Accrue Bitcoin Long Positions as Price Looks to Break Past $9,300 [newsbtc.com]
According to a recent analysis by cryptocurrency analytics firm Skew Markets, institutional longs on the Chicago Mercantile Exchange's Bitcoin futures market has hit a one-month high, reaching around 1,300 BTC worth of contracts. This is up by over five times from the bottom near 250 BTC seen in late-September. Skew added that institutions are now net long 880 BTC contracts, compared to 660 BTC the previous week, as short positions have fallen because institutions are likely expecting a breakout in the upward direction.
Crypto Update: Coins Bounce Off Support In Quiet Trading [hacked.com]
The technical setup is little changed in the cryptocurrency segment, as the majors are still trading within their short-term consolidation patterns that developed in the wake of last week's short-covering surge. The key support levels that have been in focus in recent days continue to hold up even the relatively weak altcoins, but even though the counter-trend rally could still continue following the current quiet period, the broader picture remains weak.
Is Bitcoin Setting The Stage For Another Move? Crypto Market Watch [cryptopotato.com]
It goes without saying that Bitcoin, once again, shocked the world last week when it surged with 42% in less than 24 hours. However, with that event behind our backs, Bitcoin's volatility has been declining. After touching $10,350 last week, the price corrected and is currently around $9,200. It appears that the cryptocurrency is locked in a fairly tight range and we haven't seen any notable price movements during the week. This is exactly why it might be the case that Bitcoin is, once again, setting the stage for a big move.
Bitcoin's Infamous 'Time-Traveler' Was a BTC Bear All Along [cryptoglobe.com]
Bitcoin's infamous supposed time-traveler, who first predicted that BTC would dominate the world's future in a Reddit post in 2013, has resurfaced to update the original prediction. Rather than praising the benefits of bitcoin, the user revealed himself to be a BTC bear all along and criticized the currency for its negative ecological impact.
With Bitcoin Beginning To Soar Again, Is The Altseason Still Feasible? [zycrypto.com]
Bitcoin has begun climbing and leaving altcoins in the wind again. This is just after altcoins showed Potential of getting back to winning ways. Before Bitcoin jumped to highs of $10K at the end of last month, altcoins were doing relatively well.
ETH, XRP, LTC Altcoin Price Prediction – Showing Short-Term Bullish Potential [u.today]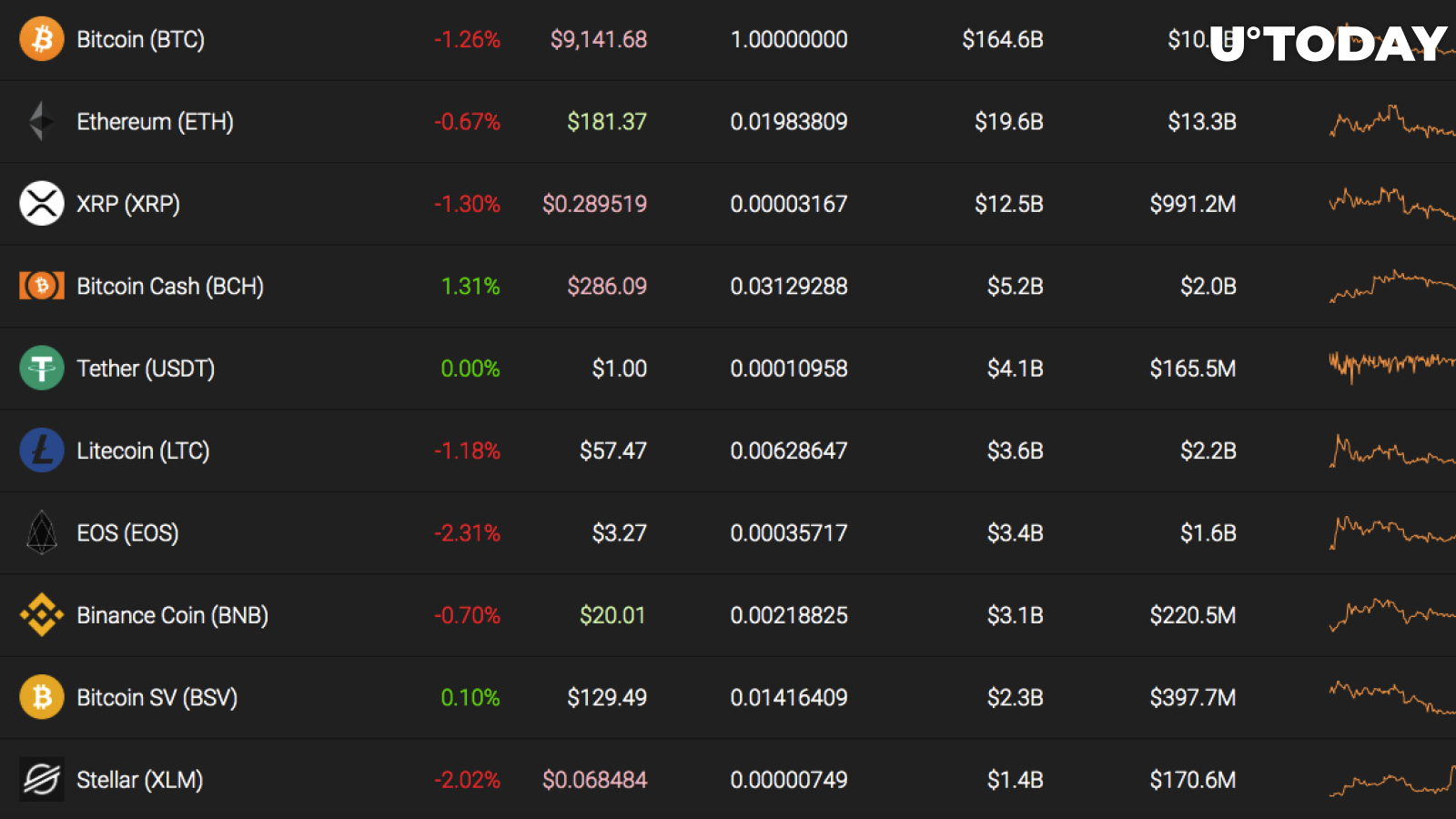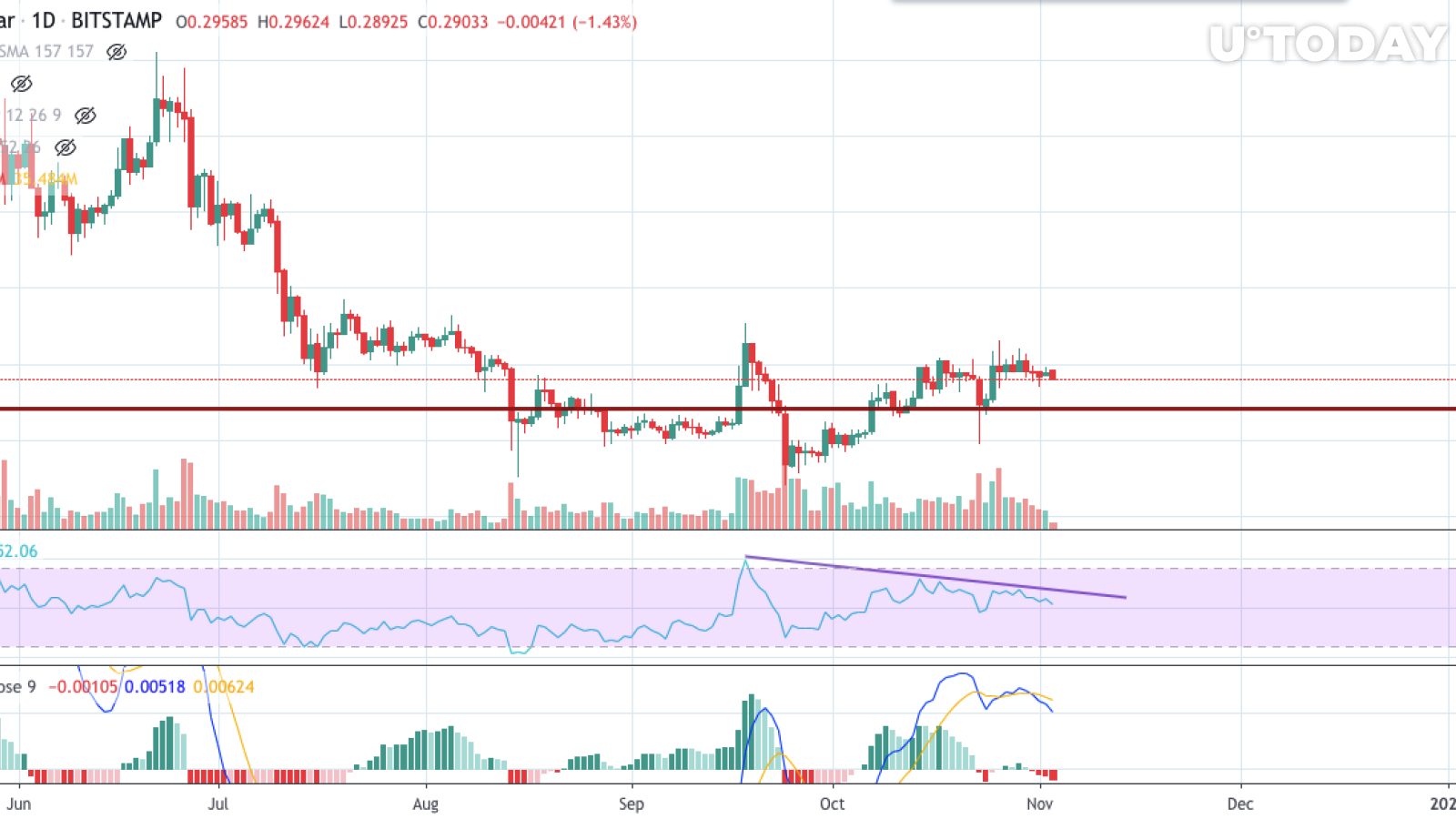 The entire cryptocurrency market has fallen into a sideways trend, with no interesting movements or patterns being observed. Yesterday, the majority of the top coins were in the green. Today, the situation has changed significantly. Bitcoin Cash (BCH) and Bitcoin SV (BSV) are the only two that have had their rates increase since yesterday.
Why Bitcoin Has Outperformed Gold Every Single Year Since 2011 [ccn.com]
Bitcoin, also known as "digital gold," has outperformed gold every year since 2011.
Given the large discrepancy in the market capitalization between bitcoin and gold, bitcoin has more potential to grow over the short to medium term than gold.
So far into 2019, contrary to popular belief, bitcoin has failed to demonstrate the characteristics of a safe-haven asset.
SUNDAY DIGEST: BITCOIN PRICE HOLDS ABOVE $9K, WEEK'S OTHER NEWS [bitcoinist.com]
The world's most profitable company, today announced that it is going public, in what could be the biggest ever IPO. The oil giant, Saudi Aramco, posted an H1 profit of $46.9bn in 2019, compared to Apple's $21.6bn in the same period. But one imagines that return on investment will still pale into insignificance compared to Bitcoin.
BitMEX Inadvertently Exposes User Identities in Email Mishap and Gets Hacked on Twitter [crypto-economy.com]
Consequently, it seems that the error may have already caused a system-wide risk. Shortly after the Friday morning email-leak, a new Twitter account dubbed "Bitmexdatabaseleak" was created with the sole purpose of doxxing BitMEX users. The account has gone on to claim the knowledge of BitMEX's first four user accounts which it claims belong to the exchange's staff. "User ID 3 belongs to Arthur Hayes," one of the tweets read referencing the BitMEX CEO.
After Painful 2018, Chinese Blockchain VCs Are Getting Back Into the Market [coindesk.com]
After the 2018 crypto crash, up to 90 percent of blockchain-focused Chinese venture capital firms left the market.
Now, as China's central government pushes for greater blockchain adoption, some are returning and deal-flow is increasing.
Surviving funds are retooling and diversifying into fields such as secondary trading and bitcoin mining.
This week in tech: Blockchain regulation takes center stage in China, Korea, India and more [coingeek.com]
Blockchain technology is going to power the future—that much is clear. But in order to do so, there must be enabling regulations and policies that can foster its growth. More countries are recognizing this, and this week saw quite some effort towards embracing the technology from a number of global powerhouses. China continued in its march towards becoming the global crypto and blockchain hub, with India, Korea and even Australia also taking varying steps. The week also saw a number of blockchain startups raise funding, including one which Twitter founder invested in.
Altseason Can Be Identified by This Important Indicator, Notes Trader [altcoin.media]
Most altcoins have increased significantly throughout 2019. However, similar to Bitcoin, they reached their highs around June and have been on a downward trend since. In its entirety, the rate of increase for altcoins has been slower than that of Bitcoin, causing the market dominance of the latter to increase. But, there are some signs of a possible "altseason" coming up.
PlanB: $1 Million Bitcoin (BTC) Model Not Built to Last – Plus Ripple, XRP, Litecoin, Ethereum Updates [dailyhodl.com]
From the durability of one of the most popular Bitcoin price predictions to the push for private Litecoin transactions, here's a look at some of the stories breaking in the world of crypto.
More news and community @Publish0x
---
[광고]